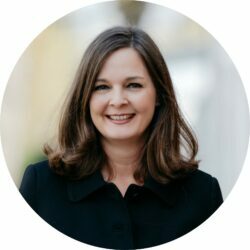 Melanie Ehrnsperger
Graduate for Business Administration
Coach & Consultant
AS Coach & CONSULTANT I STAND FOR:
Trust. Solutions. Quality.
Business Experience
Since 2023: Consultant at Algar Rother Coaches & Consultants
Since 2023: Personality and organisation developer
Until 2021: > 20 years of strategic projects from the first idea to implementation: Retail Development, change, reorg, centralization, post merger, global conferences
Since 2000: 7 years of disciplinary leadership plus leadership roles in global matrix organizations.
Since 1992: 9 years of operational sales
Education and Qualification
Business & management training (BDVT)
Systemic coaching (DCV)
Change management (BMW Group & Doujak)
Corporate health management (BBGM)
Efficient dynamics training
(Six Sigma tailored to BMW Group)
Mediation (inbalance)
Management trainee (Commerzbank)
Graduate for Business Administration (Frankfurt School of Finance & Management)
Consulting and Training focus
Team development and sparring in global and challenging environments
Leadership development in decision making and execution
Setting goals and their organizational implementation
On-site mentoring for stronger implementation and learning curves in cooperation with mangers and team members in a healthy working environment
Implementation of change programs
Workshop moderation in change processes and realignment
Coaching & training for effectiveness and efficiency on the job
About Melanie Ehrnsperger:
Melanie comes from the Stuttgart region and started her career in operational sales at a major bank. Her passion for projects was awakened by her active involvement in setting up a direct bank, whereupon she decided to work in the field of business development.
She managed strategic projects in the bank retail business. Thanks to her sales and service-oriented background as well as her tactical proceeding in projects, she was quickly appointed as manager and authorised signatory.
Melanie also strongly focused on the customer during her time in central functions. She designed certified advisory quality, implemented the net promoter score in sales, renewed quality measurement in the front and back office and worked on CRM enabling and strategic marketing for BMW Used Car.
After the merger of two major banks, she took on post-merger tasks to bring managers and teams better together and consolidate service providers.
She managed a major bank branch in the Rhein-Main area, bringing its sales performance from lower ranks to the top 25% within 1½ years. She developed the sales skills of each team member through clear goal setting, hands-on sales approach and intensified collaboration with and amongst employees.
Melanie likes to drive change for outperformance. She is good at bringing goals and people together and always is creative on how to succeed. In all of her roles she has been entrusted with sensitive communication and change issues. Her step into counselling is built on the diverse experience in different roles and functions in large companies.
Melanie´s goal is to accompany managers and employees effectively and according to their needs, revealing their potential and performance – in a healthy balance for people, teams and business; be it via process/structure improvement, training or coaching. It is important to her that the changes really happen and can be lived.
Extract of reference costumers
BMW Group
Commerzbank
BMW Financial Services
Fraunhofer
MICHLGroup